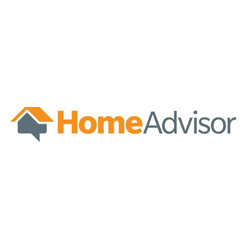 Outbound Customer Service Representative
Sorry, this job has expired.
Golden, CO
Do your friends tell you that you are outgoing, have a great personality, and can talk to anyone? Then HomeAdvisor wants to talk to you!

Because we are a growing company, we are currently seeking an Outbound Customer Service Representative.

What we offer to our employees:
• Competitive base pay plus commission.
• A full range of benefits that start after 90 days.
• Up to 26 days of paid time off a year!
• Opportunity for growth – where you want to go within HomeAdvisor is up to you (hint hint, all of our managers are promoted from within).
• Other great perks like free soda, dry cleaning drop-off and delivery, team potlucks, food trucks, a basketball court, game rooms (ping pong, anyone?), a bike share program, yoga, and the occasional friendly competition with some pretty awesome incentives.

You will be responsible for:
• Making outbound calls on consumer's service requests.
• Giving excellent service to each customer.
• Cross and up-sell other services through quality conversation with customers.
• Verify the accuracy and validity of consumer service requests.

This position is a great combination of customer service and sales that provides the opportunity to earn commissions on top of a base pay. We make outbound calls to the homeowners who have contacted us previously looking for a home improvement contractor to follow up on how the project is progressing. We assist them in submitting another request if they are still in need of more estimates, and then upsell additional requests through HomeAdvisor.

• High school diploma or GED required.
• Experience in a customer service or call center setting is preferred, but not required.
• Familiarity with home improvement projects or contractors is helpful.
• Working knowledge of computers (use of Microsoft Word and Outlook).
• Must successfully pass a criminal background check.

• Excellent communication skills and a commitment to world class customer service.
• Strong phone, typing or data entry skills required.
• Ability to sit or stand for an 8-hour shift.
• Ability to hear and talk on a phone head/handset.
• Ability to work in a fast-paced, high-energy call center environment without being distracted (music is played in the office throughout the day).

• No nights or weekends!

We are an Equal Opportunity Employer.
8564