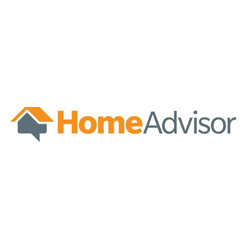 Inbound Customer Service Representative
Golden, CO
Every 5 seconds, another homeowner reaches out to HomeAdvisor to find a home service professional for their home maintenance, repair, or improvement project. HomeAdvisor is now looking for customer service focused and sales-driven individuals to join our fast-paced, and fast-growing company as Inbound Customer Service Representatives.

As an Inbound Customer Service Representative you will:
• Work in a fast-paced call center environment answering inbound calls from our service professionals.
• Take anywhere from 40 to 60 calls a day.
• Answer our service professionals' requests or inquiries concerning service, products, and/or billing.
• Act as an advertising consultant for our members to accommodate their business needs, which may include upselling members to exciting new products and program offerings.
• Handle initial contact on disputes.

What we offer to our employees:
• Competitive base pay plus commission.
• A full range of benefits that start after 90 days.
• Up to 26 days of paid time off a year!
• Opportunity for growth – where you want to go within HomeAdvisor is up to you (hint hint, all our managers are promoted from within).
• Other great perks like free soda, dry cleaning drop-off and delivery, team potlucks, food trucks, a basketball court, game rooms, a bike share program, yoga, and the occasional friendly competition with some awesome incentives.
• No night or weekend shifts!

What does it take to work here?
• Experience in a customer service or call center setting preferred.
• Upselling experience preferred.
• Excellent communication skills and a commitment to world class customer service.
• Familiarity with home improvement projects or contractors is helpful.
• Strong working knowledge of computers (use of Microsoft Word and Outlook).
• Strong phone, typing or data entry skills required• Bi-lingual skills (Spanish/English) are a plus!
• High school diploma or GED required.

In addition, you'll need to be able to:
• Work in a fast-paced, high energy call center environment without being distracted (music is played in our office throughout the day).
• Sit or stand for an 8-hour shift.
• Hear and talk on a phone head/hand set.
• Successfully pass a criminal background check.

Reasonable accommodations may be made to enable individuals with disabilities to perform the essential functions.

We are an Equal Opportunity Employer.
15122